October 5, 1962
"THE name's Bond…James Bond."
It's a line that's been delivered so many times by so many different actors, but none quite matches the moment it was uttered by a former lorry driver from Fountainbridge.
Sean Connery – or Big Tam as he was known to his Edinburgh pals – made his first appearance as super spy James Bond in Dr No.
Though a succession of fine actors have played the part after him, Connery remains the REAL James Bond for most Scots, following his seven iconic appearances as 007.
Before Dr No there were worries the working-class Scot wouldn't be able to pull off the part of the suave secret agent.
Producer Cubby Broccoli was also reluctant to cast Sean until persuaded by his wife Dana.
She told him the Scot had the necessary sex appeal after watching his performance in fantasy leprechaun adventure Darby O'Gill and the Little People, of all things.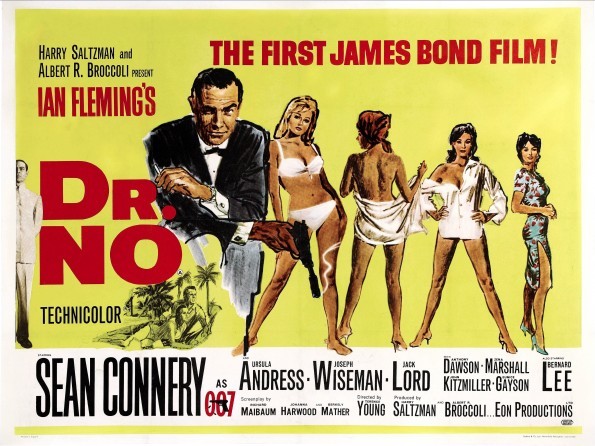 Bond author Ian Fleming was one of those who thought Connery wasn't up to the task of playing his secret agent.
But so impressed was he with Sean's performances, he created a half-Scottish, half-Swiss background for 007.
Even after Connery got the part he was so awkward in his finely-tailored Anthony Sinclair suit that director Terence Young told him to sleep in it until he felt comfortable.
The refined Young even took Connery to luxury restaurants in London and taught him how to talk, walk and eat.
Dr No was an enormous box office success – making 20 times its budget in profit.