July 28, 1986
AS the women's 10,000 metres finalists took their marks at the 1986 Commonwealth Games, Liz Lynch was a complete unknown.
Little more than half-an-hour later, the 22-year-old Dundonian had claimed the gold medal for Scotland – and become a national hero.
It was an outcome that no-one expected, least of all Lynch, now known as Liz McColgan-Nuttall.
Born and raised in the tough Whitfield area of Dundee, she dedicated her life to athletics from an early age, initially as a sprinter before becoming a long-distance runner.
Her talent was obvious, but reality soon bit and, aged just 16, she took a gruelling job in a dust-filled jute factory to fund her athletic exploits.
It was no environment for a potential champion, and her coach, Harry Bennett, knew it.
Such was his faith, Bennett paid for his young charge to fly to the USA on an athletics scholarship and, by the time of the Commonwealth Games she had returned to her homeland with the know-how to match her raw ability.
Despite the absence of most of the African nations, who boycotted Edinburgh's games over the UK's stance toward apartheid-era South Africa, Liz still wasn't a favourite – even in her own mind!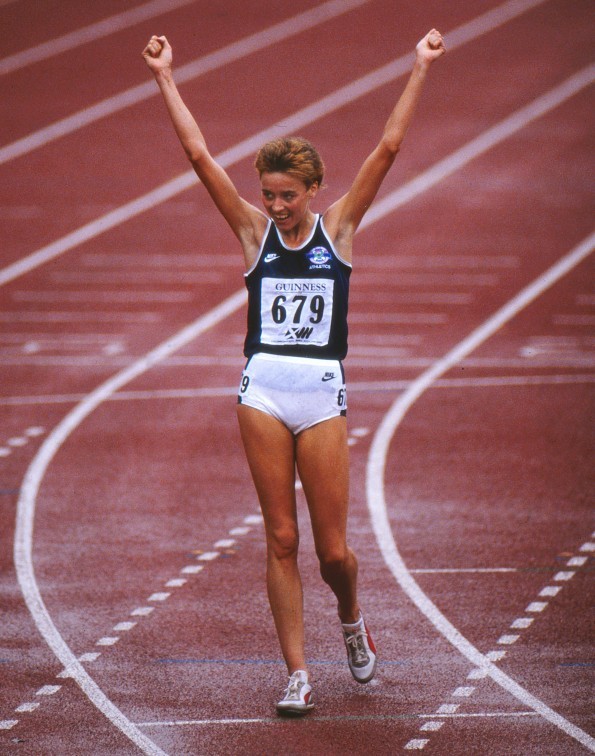 "I always thought because it was in Scotland I wouldn't run well.
"It was the most nervous I'd ever been for a race," she later recounted.
She needn't have worried. Almost 30 years later, her performance at Meadowbank Stadium remains completely unforgettable – and her place in Scottish sporting history is secure.
You beat them all, lass.